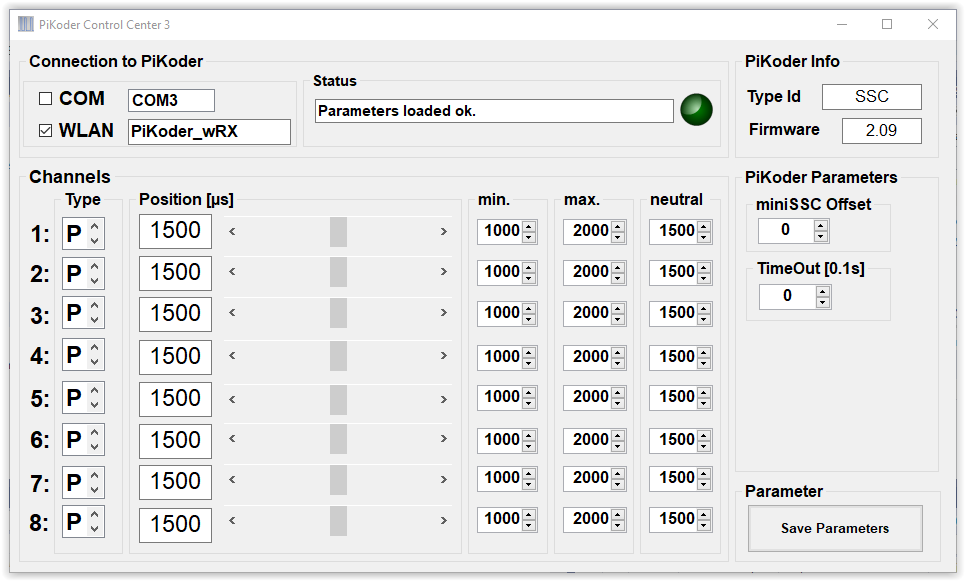 The PiKoder Control Center (PCCpro) is a Windows program for evaluating, testing and customizing a PiKoder. After establishing a connection between your PC and your PiKoder by selecting sa port or WLAN and checking the respective box, the relevant parameters are uploaded and can be edited (depending on your PiKoder's type - please refer to the list of supported PiKoder).
PCCpro was implemented using C#. The Source Code is released under Apache License Version 2.0 and is made available through a Github Repository. The executable for Windows 10 is available in the Microsoft app store free of charge.
The current PCC-Version supports the PiKoder/SSC (version 2.0 and up), PiKoder/SSCe, PiKoder/SSC PRO, UART2PPM (version 2.0 and up) and the USB2PPM (version 1.0 and up).